Özel Egesante Tıp Merkezi
Bahçelerarası Mahallesi, Mithatpaşa Caddesi, 24/A İzmir / Balçova / Turkey
Biography
There is no biography for this doctor in this language yet.
Graduation
Adnan Menderes Üniversitesi Tıp Fakültesi
2002 - 2008
Educational Information
İzmir Atatürk Eğitim Araştırma Hastanesi
Uzmanlık
2008 - 2012
Experience
Özel Palmiye Hastanesi
Dermatoloji Uzmanı
2015 - 2016
Mardin Devlet Hastanesi
Dermatoloji Uzmanı
2013 - 2015
Diseases Treated
Eczema
Parasite
Hair Loss
Hair Diseases
Psoriasis
Vitiligo
Treatment Methods/Services
Regional Slimming
Botox
Stretch Mark Treatment
Hair Removal
Phototherapy
Carbon Peeling
Spot Treatment
Lipolysis
Mesotherapy
Cellulitis Treatment
Pictures
There is no picture of this doctor added in this language yet.
Videos
Henüz bu doktora ait bu dilde eklenmiş bir video bulunmamaktadır.
Contracted Institutions
There is no contracted institution added for this doctor yet.
Certificates & Awards
There is no certificate & award added for this doctor yet.
Reviews
No review in this language for this doctor has been made yet.
Addresses
Özel Egesante Tıp Merkezi
Bahçelerarası Mahallesi, Mithatpaşa Caddesi, 24/A İzmir / Balçova / Turkey
---
Consult Free & Get Price!
---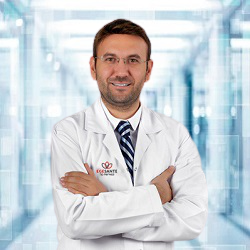 Spec. Dr. Onur Er
Dermatology
---
Your information will be kept confidential and will not be shared with third parties. We will reply to your inquiry within one day.
Working at this institution