Hisar Hospital İntercontinental
Saray Mah. Site Yolu Cad. No: 7 34768 İstanbul / Ümraniye / Turkey
Biography
He completed his residency at Cardiovascular Surgery Clinic, School of Medicine, Çukurova University in 1998. He participated in adult peripheral vascular surgeries, abdominal aortic aneurysm surgeries, Aortoiliac occlusive disease surgeries, varicose vein surgeries, carotid surgeries, lung surgeries, emergency thoracic surgeries and cardiac surgeries.
He took role in foundation of Cardiovascular Surgery Clinic, SSK Süreyyapaşa Hospital in 2001 and made contributions to the establishment of the Division of Cardiac Surgery. Also, Prof. Ali Fedakar founded Cardiovascular Surgery Clinics at Giresun State Hospital and Sinop State Hospital and performed the first surgical procedures there.
He worked as competent surgeon at İsviçre Hospital from 2003 to 2005 and competent adult cardiac surgeon at Koşuyolu Heart Hospital from 2005 to 2017. He carried out about 4000 open heart surgeries in this period. He participated in heart transplant team at Kartal Koşuyolu High Speciality Educational and Research Hospital from 2010-2015, removed hearts from donors for about 40 transplant patients and performed heart transplant surgeries as primary surgeon for 8 patients.
Graduation
Çukurova Üniversitesi Tıp Fakültesi
1992 - 1998
Educational Information
There is no work experience information for this doctor yet.
Experience
There is no work experience information for this doctor yet.
Diseases Treated
There is no treated disease added for this doctor yet.
Treatment Methods/Services
Abdominal Aort Anevrizması Onarımı
Aortik Anevrizma Cerrahisi
Aortik Diseksiyon Cerrahisi
Çalışan Kalpte Koroner Bypass Cerrahisi
Heart transplant
Coronary By-Pass Surgery
Minimal İnvaziv Kalp Cerrahisi
Periferal Vasküler Bypass
Periferik Kan Stem Hücre Transplantasyonu
Peripheral Nerve Surgery
Periferik Yayma
Redo Kapak Cerrahisi (İkinci- Üçüncü Kalp Ameliyatları)
Pictures
There is no picture of this doctor added in this language yet.
Videos
Henüz bu doktora ait bu dilde eklenmiş bir video bulunmamaktadır.
Contracted Institutions
There is no contracted institution added for this doctor yet.
Certificates & Awards
There is no certificate & award added for this doctor yet.
Reviews
No review in this language for this doctor has been made yet.
Addresses
Hisar Hospital İntercontinental
Saray Mah. Site Yolu Cad. No: 7 34768 İstanbul / Ümraniye / Turkey
---
Consult Free & Get Price!
---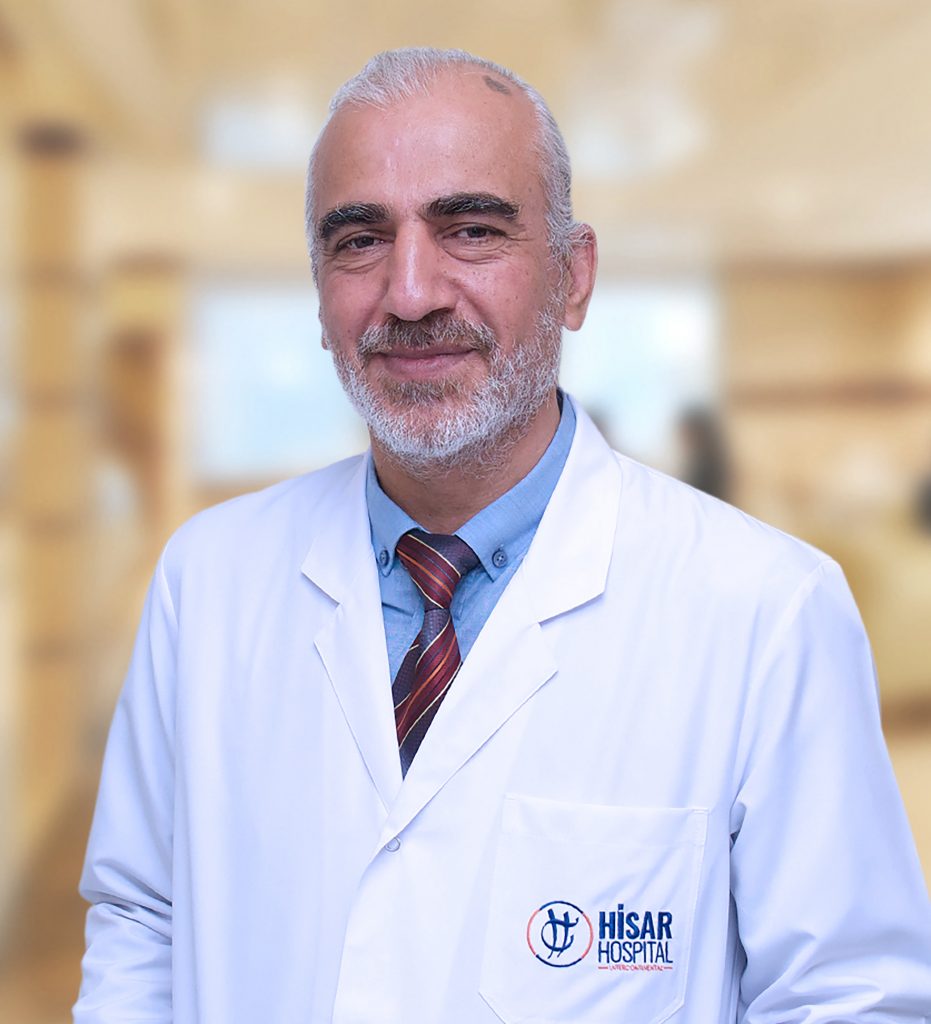 Prof. Dr. Ali Fedakar
Cardiovascular Surgery
---
Your information will be kept confidential and will not be shared with third parties. We will reply to your inquiry within one day.
Working at this institution