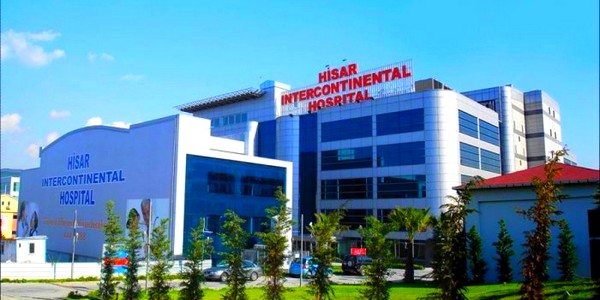 Number of Employees: 50-100 Kişi
General Introduction
About Us
Hisar Hospital Intercontinental based in İstanbul, is one of the nation's largest and most comprehensive private hospitals, with offers highest quality diagnosis and treatment in the most comfortable, safe and patient oriented environments, employing the latest and best medical technologies.
The Hospital was founded on closed area of 35,000 square meters and it offers services in Ümraniye, İstanbul. That is only 20 minutes to Sabiha Gökçen International Airport, 5 minutes to Bosphorus and at the joint of the continents, Asia and Europe. It's aimed to supply the patient satisfaction at the highest level with its diagnosis and treatment units using advanced medical technology. With 170 patient bed capacity and 7 operating rooms where all kinds of specialized operations including Cardiovascular Surgery can be carried out and a total of 36 Intensive Care beds that can provide special care to each patient in single rooms.
Making a difference in the Turkish Medical Sector through its services, Hisar Hospital Intercontinental provides the fastest service to its patients in the shortest time with its heliport available for the transfer of domestic and foreign patients.
Any kind of medical care that may be required in every stage of life can be provided in our hospital through the multidisciplinary treatment approach. Our patients are treated by specialist physicians in specialized fields who received education in the important medical centers of the world. Reliable diagnosis and treatment techniques based on the objective data and borne out through scientific studies are practiced by the academicians and specialists of the Hisar Hospital Intercontinental.
We take the pride in gaining the trust and friendship of our patients over years with the moderninfrastructure of our hospital, constantly renewed medical technology, our understanding of service that prioritizes the comfort and quality without compromising the ethical principles and good-humored personnel at all times. We are continuing to add new services to the ones presentin order to be worthy of this friendship and trust.
You will be greeted by your designated Recovery Specialist, with whom you and your medical professionals at home will already have arranged the first steps of your individual program, in a language and culture that you share. And you will notice a real difference right at the begining. We put the technology in your hands; you take charge. Whether you are in your room, enjoying a meal in the restaurant or just taking a break in the fresh air, you will be in unbroken two way contract range of your Recovery Specialist and medical staff, with every concierge service just the press of a button away.
Our Mission & Vision
In 2005, Hisar Hospital Intercontinental joined the ranks of the world's new generation 'smart' hospitals. Based on a unique vision and years of investigation and research, Hisar uses an intelligent digital platform and smart technology within a custom designed building to give guest patients access to the very latest medical technology and a holistic individualized program of treatment and care, all in the controlled comfort and environment of a tranquil luxury hotel.
Hisar Hospital Intercontinental is an environment of excellense, comfort, tranquility and spiritual calm that brings together the very latest in medical expertise, science and technology with age old concept of holistic wellbeing, healing, comfort and hospitality. More than just a patient, you are our valued guest. Hisar Hospital Intercontinental is a home away from home, to aid a comfortable and speed recovery.
This vision encompasses the cultural , spiritual, entertainment, culinary, leisure and concierge service requirements of our international patients and their accompanying family members and companions, as well as ensuring the highest level of coordinated medical care from our Hisar Hospital team of internationally trained and highly experienced physicians and medical specialists.
You are the center of our attention. We believe you will notice the difference.
Videos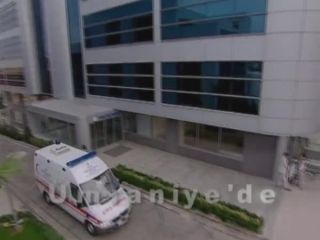 Hisar Intercontinental Hospital Publicity Clip
Hisar Intercontinental Hospital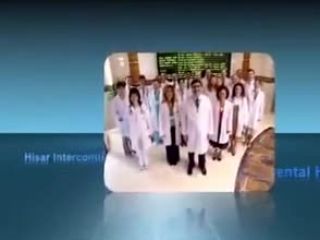 Hisar Intercontinental Hospital Publicity Clip
Hisar Intercontinental Hospital
Questions
No questions have been directed to this hospital in this language yet.
Reviews
No review in this language for this hospital has been added yet.