Özel Reyap Hastanesi
Yeşilkent Mah. 2011. Sok. No:25 İstanbul / Esenyurt / Turkey
Biography
Dr. Abdurrahman Kadayıfçı was born in Kilis in 1965. He graduated from Hacettepe University Faculty of Medicine in 1989. In the same year, he won Hacettepe University Internal Medicine Specialization with a degree in the Medical Specialty Exam.

He completed his Internal Medicine Specialization between 1989-1993 and Gastroenterology Subspecialty between 1993-1995. He became Associate Professor of Medicine in 1996 and continued to work at the same university.

Post Graduation Jobs:

He started to work at Gaziantep University Faculty of Medicine in 2000 and established the Gastroenterology Department and Gastrointestinal Endoscopy Center. He received the title of Professor in 2002.

In the same year, with the support of the European Endoscopy Association, he worked on interventional endoscopy at Edouard Herriot Hospital in Lyon, France.

Between 2002 and 2013, he served as Vice-Rector for 2 terms and Dean of the Faculty of Medicine for 2 terms at Gaziantep University.

Between 2005-2006, he worked on liver transplantation and fatty liver disease at the University of California, San Francisco Medical School Hospital (UCSF) for a year.

Between 2013-2015, he worked on early diagnosis and treatment of bile duct diseases, pancreatic cysts, and pancreatic cancer at Harvard Medical School, Massachusetts General Hospital (MGH) for two years.

He retired from Gaziantep University in 2016 and started to work in Istanbul and Çorlu Private Reyap Hospitals. He continues to work actively in the Gastroenterology and Endoscopy units in both hospitals.
Memberships
Henüz eklenmiş bir üyelik bilgisi bulunmamaktadır.
Graduation
Hacettepe Üniversitesi Tıp Fakültesi
1984 - 1989
Educational Information
There is no work experience information for this doctor yet.
Experience
There is no work experience information for this doctor yet.
Diseases Treated
There is no treated disease added for this doctor yet.
Treatment Methods/Services
There is no treatment method added for this doctor yet.
Pictures
There is no picture of this doctor added in this language yet.
Videos
Henüz bu doktora ait bu dilde eklenmiş bir video bulunmamaktadır.
Contracted Institutions
There is no contracted institution added for this doctor yet.
Certificates & Awards
There is no certificate & award added for this doctor yet.
Reviews
No review in this language for this doctor has been made yet.
Addresses
Özel Reyap Hastanesi
Yeşilkent Mah. 2011. Sok. No:25 İstanbul / Esenyurt / Turkey
---
Consult Free & Get Price!
---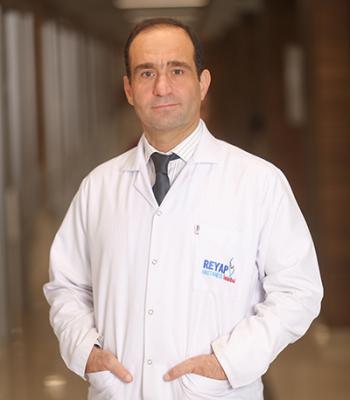 Prof. Dr. Abdurrahman Kadayıfçı
Gastroenterology
---
Your information will be kept confidential and will not be shared with third parties. We will reply to your inquiry within one day.
Working at this institution