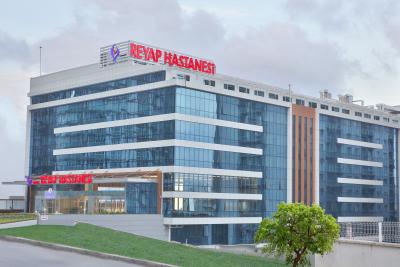 Number of Employees: 50-100 Kişi
General Introduction
About Reyap Hospital Istanbul
Reyap Hospital Istanbul was opened in 2016 in Esenyurt, Istanbul, considering the ease of transportation of patients. Regards to its closeness to Istanbul Airport, the transportation of foreign patients have been facilitated.
To accomplish a successful health care service, we combined the health service standards, physical features, and technical equipment of a university hospital with the hotel management concept.
The 12-storey horizontal building structure of our hospital, which was built on a 35.000 m2 closed area with a parking lot that has 250 vehicles capacity, provides easy access to all services that patients will receive, especially in outpatient diagnosis and treatment procedures.
It has a total capacity of 275 beds, including 4 corner suites, 21 suites, 148 private patient rooms, and 77 intensive care beds, offering a high level of comfort to patients and their relatives.
11 operating rooms in Reyap Hospital are equipped with the most advanced devices.
Our medical departments have advanced technology products such as Varian TrueBeam, which performs cancer treatment with radiation, PET-CT, which scans cancer tissue, 3 Tesla MR, 256-slice Computerized Tomography, 4D Ultrasound, Special Light Filtered (Yellow 560), OPMI Pentero 900 ZEISS surgical microscope and 3D Tomosynthesis Mammography.
Reyap Hospital Istanbul, which is in cooperation with Istanbul Rumeli University, not only provides health care services but also trains qualified health personnel.
It organizes and carries out the stages of academic and administrative studies such as education, training, research, development, and implementation by providing all resources.
Reyap Hospital Istanbul, with its dynamic and innovative identity, cooperates with national and international public and private institutions and organizations to take part in projects in all fields related to individual health care and social care.
Comfortable Hospital Stay
Fair Service
Effectiveness, Continuity, Efficiency
Importance of Privacy and Confidentiality
Scientific and Rational Service
Respect for Human and Labor
Reyap Hospital develops continuously with a team that values people, respects its patients and employees, adheres to ethical rules, and volunteers for innovations. In line with our mission and vision, we work diligently to reach our goals and provide you with the highest quality service.
Our Mission
Our mission is to provide healthcare services to patients from all the segments of society, with a qualified ethical medical understanding, and state-of-the-art technological applications, at an affordable price, and international quality standards.
Besides, for providing quality health services with expert physicians and healthcare professionals who value people, we ensure that they work happily in our institution.
Our Vision
As a hospital, we aim to be an institution that is respected in the international sphere and is shown as a role-model in Turkey. While reaching our goal, it is our priority to create the satisfaction of patients and their relatives by providing the highest quality of health service to all our patients from Turkey and abroad with an expert team and modern technological infrastructure and to be an institution where health care providers, patients, and their relatives feel safe.
Goals And Targets
As a hospital, while trying to reach our goals and targets, we consider ethical rules at every moment and every step. Thus we take every step according to our missions and values.
To give importance to human values and to protect patient privacy. To be an institution where our patients will feel safe and be satisfied.
We want to provide high-quality health care services following ethical values and high-quality for people from all around Turkey and the world.
To be accredited by T.C TÜSEB and TÜSKA and to serve in line with the accreditation principles.
Our Fundamental Values
We adhere to our fundamental values in every institutional decision we make in our hospital, every diagnosis we make, every test we perform, and every treatment we apply.
Reliability
Fair and equitable service
Paying attention to privacy and confidentiality
Respect for people and employees
Scientific and rational service
Teamwork awareness
Professionalism and uninterrupted, continuous service
Being a volunteer to innovations
Effectiveness
Continuity
Productivity
Videos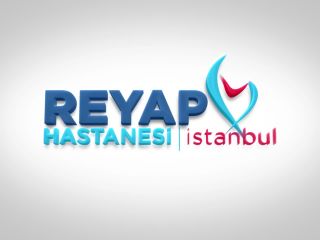 Reyap Hospital İstanbul
Corporate Promotional Film
Questions
No questions have been directed to this hospital in this language yet.
Reviews
No review in this language for this hospital has been added yet.